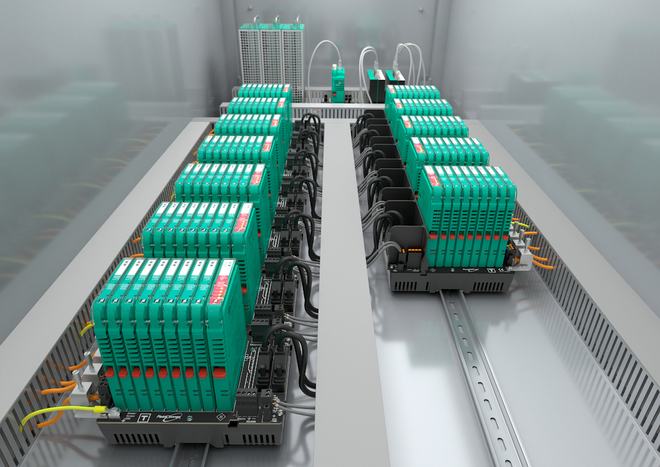 Pepperl+Fuchs introduces a new range of customized fieldbus power supplies to Yokogawa CENTUM VP users. These four or eight segment devices are the latest addition to Pepperl+Fuchs' family of FieldConnex® Compact Power Hubs and offer the same advantages in terms of lowest power dissipation and highest packing density in the market. Additionally, they now feature new design characteristics that assist you in creating a cabinet layout with a clear-cut separation of field and control wiring.
Yokogawa Specific System Connector Enabling Easy Fieldbus Wiring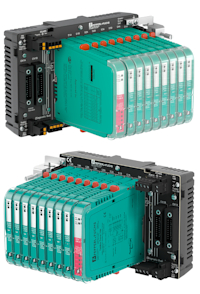 Four or eight segments, spring or screw terminals, connector facing left or right, redundancy or simplex—freedom of choice allows ideal usage of cabinet space
As the Compact Power Hubs' motherboards are available with redundant Yokogawa AKB cable connectors facing left or right, a symmetric layout of control cabinets can easily be established. This separation between the Yokogawa DCS system cable and field cable significantly reduces cabinet wiring, strengthens the resistance to electromagnetic interferences and ensures excellent communications quality and reliability.
This design allows the most compact control cabinet layout, because electronics are optimized for lowest power dissipation and size. Excellent availability and a very long service life are achieved through passive impedance filter per segment, high-availability fieldbus termination, and plugs with retaining screws.
All power hubs support explosion protection according to the High-Power Trunk concept for longest cable run and highest device count. Device connections can be intrinsically safe for any Zone or Division-classified explosion hazardous area. Integrated Advanced Diagnostics for the physical layer provide automated reporting with troubleshooting support for fast fieldbus commissioning, troubleshooting, and online monitoring.
Ideally Suited for Revamp of Existing Fieldbus Control Cabinets
The new FieldConnex® Compact Power Hubs for Yokogawa ALF also offer an easy and convenient solution for revamp of existing control cabinets: all trays, cables, and connectors remain in place for reuse and the smart design typically reduces the thermal load. This increases the possible number of fieldbus segments per cabinet enabling you to utilize any wiring reserve available. Only a brief shutdown is required to integrate the updated power hubs while Advanced Diagnostics further boosts the fast startup and leads to better plant availability.
Highlights of FieldConnex® Compact Power Hubs for Yokogawa
Reduced cabinet wiring
Increased resistance to electromagnetic interference
Excellent communications quality and reliability
Ideally suited for revamps as all wiring stays in place
Contact Us Now!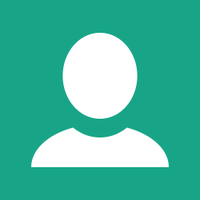 Going by the type code MBHC-FB-*.YO*.R, the new FieldConnex® Compact Power Hubs are now available. Contact your Pepperl+Fuchs representative, or send us a message with your question or order by filling in our contact form.