Pepperl+Fuchs offers different termination board solutions for mounting of barriers: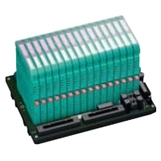 These isolated barrier platforms are ideally suited for use with Yokogawa's CENTUM VP I/O cards. The Yokogawa I/O card and the H-System termination boards (HICTB … or HIDTB …) with isolated barriers (HiC and HiD) are connected via a system cable.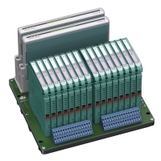 The ISBP is a customized termination board for Yokogawa's new N-IO devices for CENTUM VP integrated production control system. H-System (HiC) isolated barrier modules that are just 12.5 mm wide can be mounted along with CENTUM VP N-IO modules on the ISBP, and can be automatically detected using an integrated ID.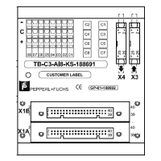 Our non-intrinsically safe termination boards are designed to interface Yokogawa's CENTUM VP and CS3000 RS I/O cards. The system connector to I/O cards is integrated in the termination board which results in noticeable space savings in the interface cabinet.